Your business's website is the heart of your online marketing and you want people to be able to find it. But sometimes, it seems like no matter what you do, Google and other search engines think you're invisible.
It's time to focus on SEO.
What is SEO?
SEO stands for Search Engine Optimization and is the practice of creating and optimizing relevant, authoritative content to help visitors find answers to their questions and solutions to their problems.
At its core, good SEO is for humans, but websites are actually ranked by search engine bots. They crawl websites and look for specific indicators in order to rank them in search.
How do websites get ranked?
There are over 200 factors that Google takes into account when ranking a site. And they change on a regular basis. Google releases small updates daily and major updates a few times a year.
Unfortunately, Google keeps the full list of factors secret, so in most cases, good SEO is a guessing game. But we do have some idea of what search engines are looking at when they crawl your site.
Why should I improve my website's ranking?
The main reason to improve your website's ranking is that it will bring you more traffic through search. Moving from page 2 to page 1 can bring thousands of extra visitors to your website.
What steps can I take to get my website ranked higher?
Here are five suggestions that you can implement in your business to improve your website's rank.
1. Create good content that shows off your authority
The saying that "content is king" is especially true when it comes to SEO. Well-written, informative content is going to be one of the best places to start improving your website ranking.
Take the time to do some keyword research before you start writing. Google the topic you want to write about and see what the top-ranked sites have done. Do they have a super long blog post? A series of explanatory videos? This information should inform what you create for your site.
2. Update your website regularly
Don't think that one great blog post is going to be a magic bullet. It's more important to create good content consistently because search engines like to show the most up-to-date information on page one.
It doesn't matter if you write once a day, once a week, or once a month, just create a plan and stick to it.
3. Optimize for mobile devices
Mobile traffic accounts for about half of all web traffic now. That means you NEED to take the mobile-friendliness of your site into account.
When was the last time you viewed your website on your phone? Take a few minutes now to look up your site and make sure that it is easy to navigate from your phone. Is the menu accessible? Is it easy to read? Are the photos loading correctly?
If you answered no to any of those questions then you need to update your website.
4. Improve your page loading speed
Have you ever clicked a link to a site and had to wait what felt like forever for the page to load? Most people will leave if it takes more than a few seconds for a webpage to become visible.
One of the worst offenders for slowing down page speed is images that are too big. Make sure you are not loading images that are un-edited. Don't load PNGs onto your site as they are a bigger file size. Your JPGs should be smaller than 2MB and be no larger than 2500 pixels on the longest side.
You can use Page Speed Insights from Google to test the speed of your website.
5. Take advantage of Google My Business
Finally, make sure you are using your Google Business Profile. This is Google's free service that will list your business in both Search and Maps.
Google Business Profile lets your customers leave reviews, and provides a place to post your hours, website, and contact information. Plus you can list your products or services for easy viewing from search results.
If you are struggling to rank on the first page of Google for your business, try these suggestions yourself. If you need help accomplishing any of these SEO tasks or more, reach out to us for a free consultation.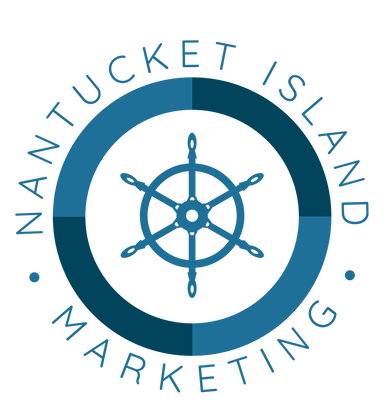 Our team consists of marketing specialists, graphic designers, social media content creators, advertising specialists, website designers, photographers, and more, ready to help your business grow and meet your marketing goals.